Runner Group, driven by its technology and innovation strategy, guided by its core values ​​of "Teamwork, Steadiness, Customer Satisfaction, and Sustainability", now transforms into a conglomerate covering kitchen and bathroom, water and air purification, health care, and manufacturing technology with operation bases in Xiamen, Ningbo, Zhangzhou, Taipei, and Thailand.

MISSION

VISION

Create Eco-home for new civilization
● Industrial Pioneer
● Product Innovation
● Technology Pilot
● Standard Setter
● Better Future
● Customization
● Brands Incubation
● Project Application
● Technical Solution
● New Business Model
● Global Expansion
Continuous Development on
Research & Technology Capability

● Healthy Home
● Digital Integration
● Smart Factory
● New Material Tech.
● Green Manufacturing
● Indigenous Innovation

Create new civilization for future living
explore the beauty of life with family
Core Competency in Research & Technology


Foundation a foreseeable bright futureahead
In 1978,the little alley in Taipei ...
The memory of old-fashioned injection molding machine and several business partners still remains fresh
The past days witness the development of RUNNER
RUNNER is full of confidence, perseverance and determination to reach the next summit

In 1978, constructed a plant in San-chong city, Taipei an cofounded RUNNER Technology Co., Ltd. The company occupie a mere area of 80 square meters.
In 1979, the firm started to receive orders from foreign merchants and it started its first business - shower nozzle through SIMMONS Co.
In 1981, as the corporate management became increasingly burgeoning, the plant expanded to 210 square meters.
In 1983, as the corporate organization became more complete, the business model transformed from self-production into the pattern of massive outsourcing; assembled products also. expanded from electronic components to hardware, plastic and bathroom components and accessories, which laid a foundation for RUNNER entering the sanitary industry.
In 1985, OEM of electronics and components gave way to sanitary products, especially fished goods.
In 1986, as business expanded, the company was officially renamed as RUNNER Technology Co., Ltd.Same year, RUNNER passed BSI (British Standard sinstitution) certificate from UK.

Relocated Further development in Xiamen
Those old images unveiled plenty memories full of hard-working and struggling.

In 1989, RUNNER relocated from Taipei to Xiamen
In 1990, based in Xiamen, Xiamen RUNNER Sanitory Co., Ltd.was founded, focusing on the plumbing industry.The two-story old plant of former Fu-lian Textile Mill was rented. RUNNER officially started its business in China as the first shipment was released in October.
In 1993, the first conveyor line started to operate and MRP management system was also integrated in the next year.
In 1998, the surface treatment plant was founded, laying a solid foundation for our core competence.
In 2001, the first Sport Meet, as an affection cohering gala, was held in Hecuo Primary School, Xiamen.
In 2002, the plant was moved to Jimei and officially renamed as Xiamen RUNNER Industry Co., Ltd., and it became a manufacturer integrating professional production, manufacturing and marketing for plumbing, sanitary components, automotive components and accessories, home appliances accessories, hardware, precision cavity dies, fine blanking dies and surface plating for plastic and metals parts.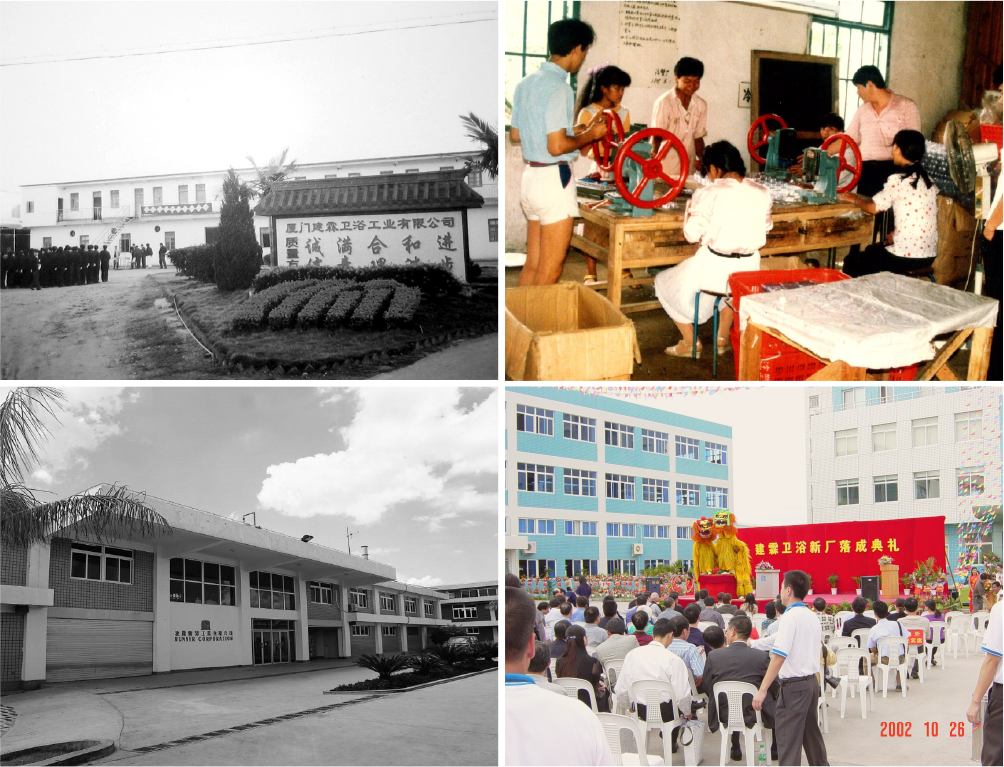 Development Vision and strategy "Lushan Meeting" in Jiangxi to facilitate our transformation
While the fruits remain untasted
Strive continues t o irri ate new hopes
The "L ushan Conf erence"guided RUNNER to the future direction
Since then, the company further developed into a corporate
CRN、WRN、EASO、HRM、ZRN、FRN ......
This the path of RUNNER.

In 2003, the concept of RUNER Group was first, mentioned in the "Lushan Conference"in Jiangxi, business summit of the Group. China. The "Lushan Conference" was also the first.
In 2003, Ningbo RUNNER was officially started to operate, focusing on tubufar categories.
In 2006, Ningbo RUNNER purchased 200 acre land In Xiangshan to build the "RUNNER Industrial Park".
In 2008, Phase | of "RUNNER Industrial Park" was compieted and started to operate. The 50, 000 square RUNNER group 30th Anniversary and of RUNNER Indesteial Park Inauguration Ceremony.

Easy to do business,Reliability and Satisfactoriness
Having gone through the past jointly,
we determine to take bigger challenges.
This is our transformation.
This is an oath of standing together regardless of difficulties.
Let's embrace the dream, release our passion and make
majestic progress, towards the same direction.
Let's set foot on a new journey towards the dream.
Over the eternal battlefield, let time fleeting to the future.

From 2007 to 2010,Easo, Tubetech, Zhangzhou RUNNER and Filtetech were founded one after another one.
In 2012, a Board Meeting held in Cingjing, Taiwan.CEO Joe Chen released the concept of "build an ever-lasting enterprise rather than a ten-billion business", became a motto and milestone of RUNNER' s development.
In 2013, our slogan "Easy to do business, Reliability and Satisfactoriness" was first raised on the conference in Malaysia.
In 2016, as the project "Industrial Network and MES System" was launched, the transformation and upgrade of the operation process of intelligent manufacturing of RUNNER was officially started.
In 2017,"RUNNER Group" was renamed in January. Xiamen JUST MAKER CO., LTD inaugurated in April. "Xiamen RUNNER Industry Co., Ltd." was officially renamed as "RUNNER (Xiamen) Corp ."
2018, the 40th anniversary of RUNNER Group! While chasing the future, one who shall not forget where it starts!
Build to last A new path of development
While the fruits remain untasted
Strive continues t o irri ate new hopes
The "L ushan Conf erence"guided RUNNER t o the future direction
Since then, the company further developed into a corporate
CRN、WRN、EASO、HRM、ZRN、FRN ......
This the path of RUNNER.


On July 30, 2020 RUNNER GROUP'S share sale in Shanghai Stock Exchange market. (Stock name:RUNNER Eco-Home Stock code: 603408)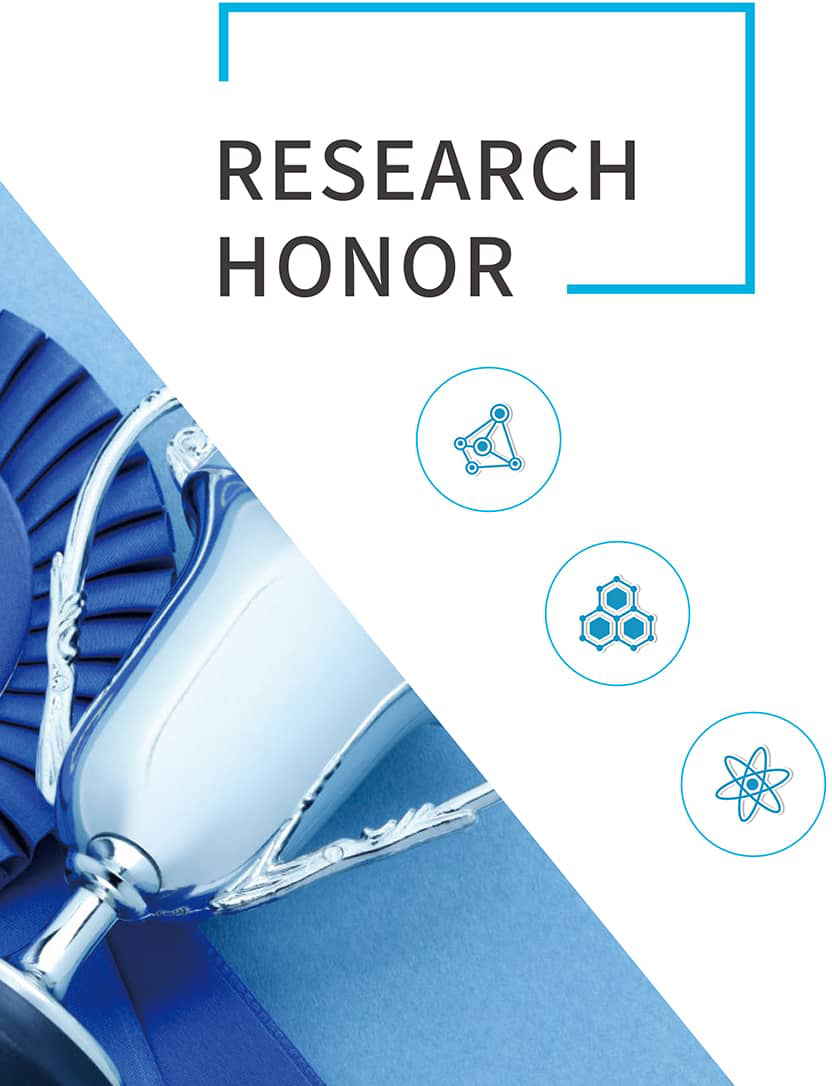 National High-tech Enterprise
National Enterprise Technology Center
National Industrial Design Center
National Advanced Intelligence Property Enterprise
Provincial Technology Center
Provincial Smart Manufacturing- Model Enterprise
Leading Green Plating Technology
Top Metal-imitating Technology
Xiamen Intelligent- Manufacturing Model Factory
2000+   Effective Patents
200+   Invention Patents
1400+   New Utility Patents
260+   Design Patents